A new versatile firefighting lift.
With a working height of 18,5m and an outreach of 13,5m, the METEOR 180 is also very compact lift fire truck and can easily maneuver in narrow streets and restricted access areas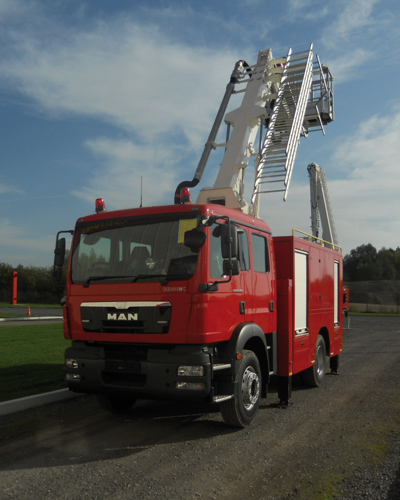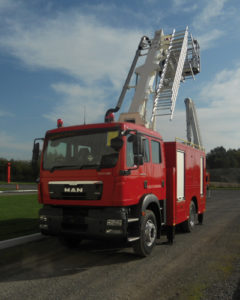 This double cabin firefighting lift is able to transport up to 6 firefighters on any intervention sites even in small street as the length of the truck is less than 10m and its width is less than 2.5m.With it's integrated water line, user-friendly control system, one button automatic leveling,  and excellent height to weight ratio it is a firefighting lift for efficient rescue and firefighting in narrow streets and tight places. The 180 TPI model is also equipped with a buit-In CCS3 monitoring system and head up display technology in order to boost performance on rescue scenes.
On the same range, discover the multipurpose fire truck Meteor 210 TPI and the 24,30m Fire Aerial Platform METEOR 240 ATPI