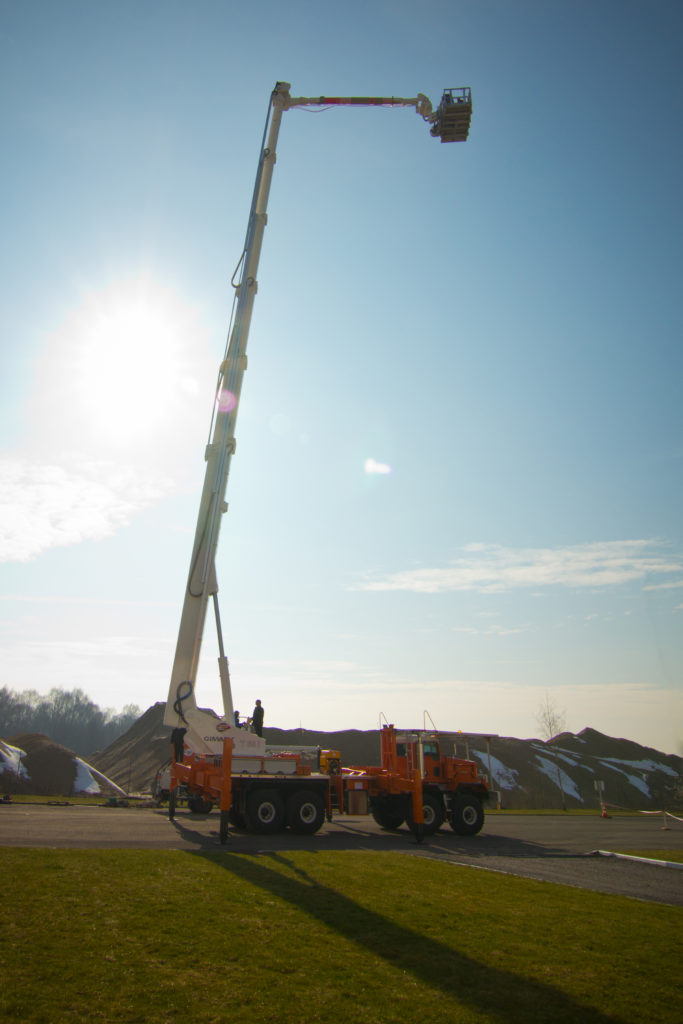 Our insulated platforms can reach up to 65m which is a world record Fully Complying with IEC 61057 International Standard.
EGI unique Technology and Design combine to provide the World's Best Aerial Device for Live Working with ultimate Bare Hand Method at 600kV EHV Transmission Lines.
We care about your life as all our operations are carried out respecting IEC 61057 Requirements and Live Working Safety Methods. EGI Certified Laboratory covers more than 500 sq m. In this Laboratory EGI may especially carry out Type Tests and Routine Tests including Fatigue Tests and Electrical Tests.
Our Foam-Filled Boom Technology provides best dielectric protection and the platforms are equipped with Last Generation of Fiber Optic Controls and fully Computerised System.
EGI unique process provides complete lack of inside air bubbles and moisture. The Complete System is certified under toughest environment of High Intensive Electromagnetic Field reacting 3000 A/m.
We are committed to providing to utilities whatever it takes to make sure their EGI equipment is on site and operating productive hours.
EGI Silicone Shed Technology provides for example unmatched safety in Rain Weather Conditions.