Insulator Washers for Live Line
We are able to offer you the most unique, efficient and economic insulator washers of the market, because of our long experience and technical expertise manufacturing insulator aerial work platforms for live-line working,
The IW series include 3 types of insulated boom with washing equipment. The washing equipment offers easy handling and economic operations. Our unique patented technology: CPSE (Constant Pressure Separate Engine) provide security to the operators while using normal tap water.
Besides, steady & controlled output pressure of a 70 bar washing nozzle combined with separate engine power source permits use of tap water, low consumption and high impact capability even on hard contaminates.
The IW 2 series allows you to reach working heights up to 68m. Our Insulated Washers are especially designed for washing all types of transmission grids of Extra High Voltage.
BubblyVeroKlubb
2020-01-15T11:15:40+01:00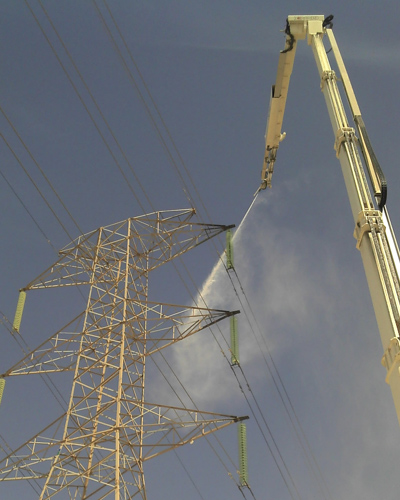 30m Live Line Insulated Washer IW 232 High voltage [...]
BubblyVeroKlubb
2019-12-21T17:30:37+01:00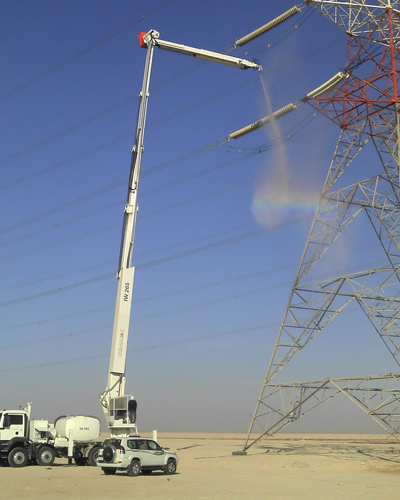 44m Live Line Insulated Washer IW 244 LIVE LINE INSULATOR [...]
BubblyVeroKlubb
2019-12-21T17:25:55+01:00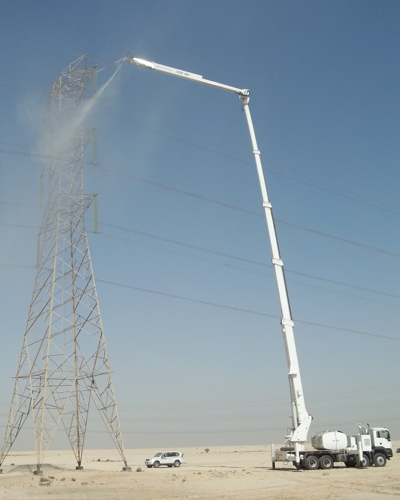 68m Live Line Insulated Washer IW 265 LIVE LINE INSULATOR [...]