Special trucks
Tailor made vehicles for specific uses such as military or medical needs which requires high precision and quality.
We provide precision leveling chassis, ambulances, maintenance and workshop trucks made on demand. For each project, engineers from our technical and design office make a special study and develop a new vehicle based on customer's specifications.
From military to medical or firefighting applications, we  provide the highest quality for reliable tools.
RANGE OF OUR SPECIAL TRUCKS 
Romain Deleu
2021-09-02T10:34:20+02:00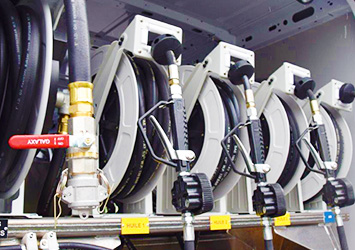 Mobile maintenance with oil station Light van fully [...]