19m Fire Aerial Platform
M180 TPI / WM
EN 1777+ EN 1846
MULTIFUNCTION EMERGENCY AND INTERVENTION VEHICLES PERFECTLY ADAPTED TO URBAN ENVIRONMENTS
This multifunction emergency and intervention vehicle is perfectly adapted to urban areas. With its compact design combined with Double Cab (2+4) and Vertical Stabilization for congested environments, this aerial platform mounted on a truck is a perfect fire fighting lift for big or small cities.

The 180 TPI model is also equipped with a buit-In CCS3 monitoring system and head up display technology in order to boost performance on rescue scenes.
On the same range, discover the multipurpose fire truck Meteor 210 TPI and the 24,30m Fire Aerial Platform METEOR 240 ATPI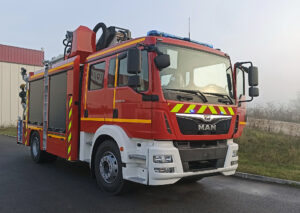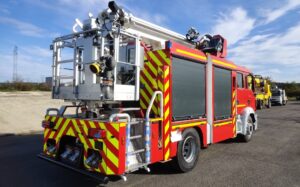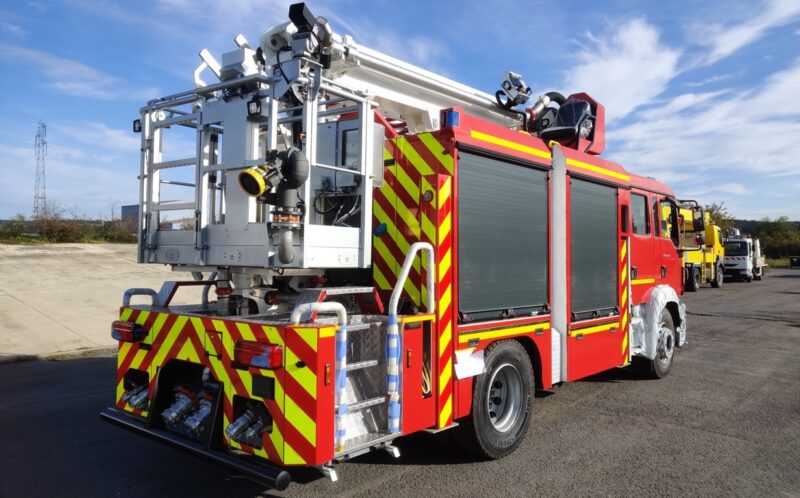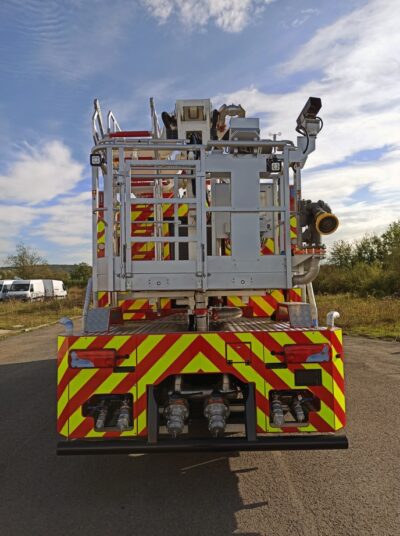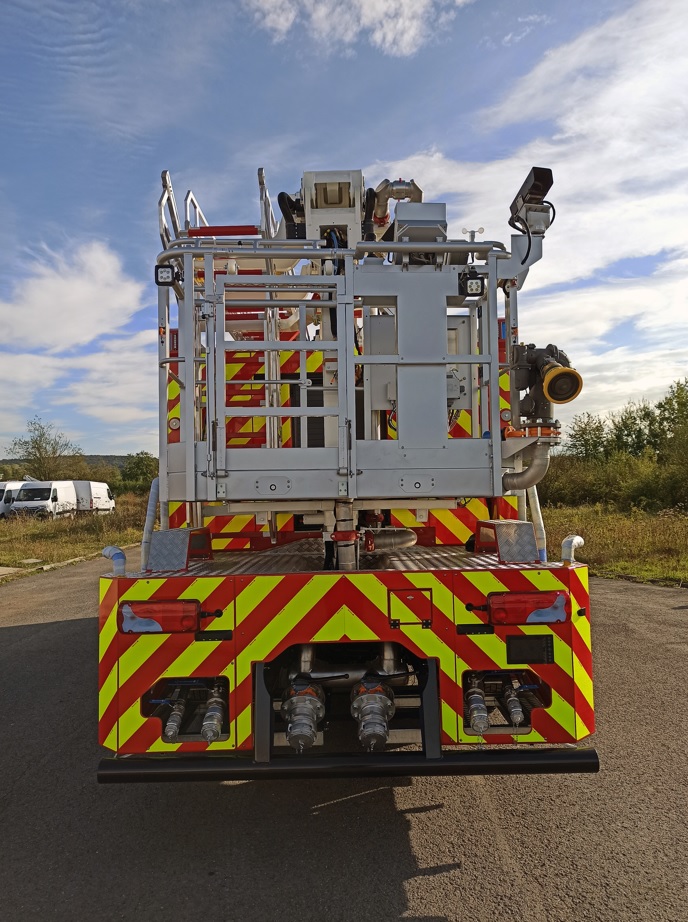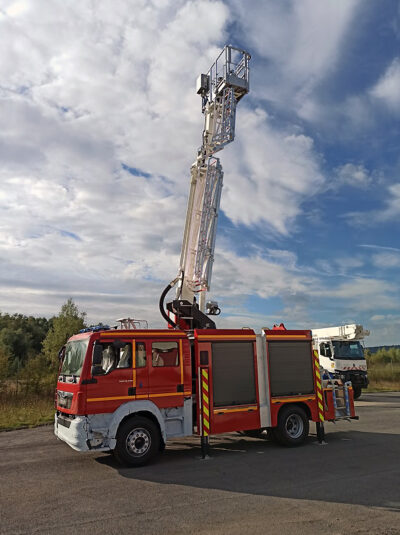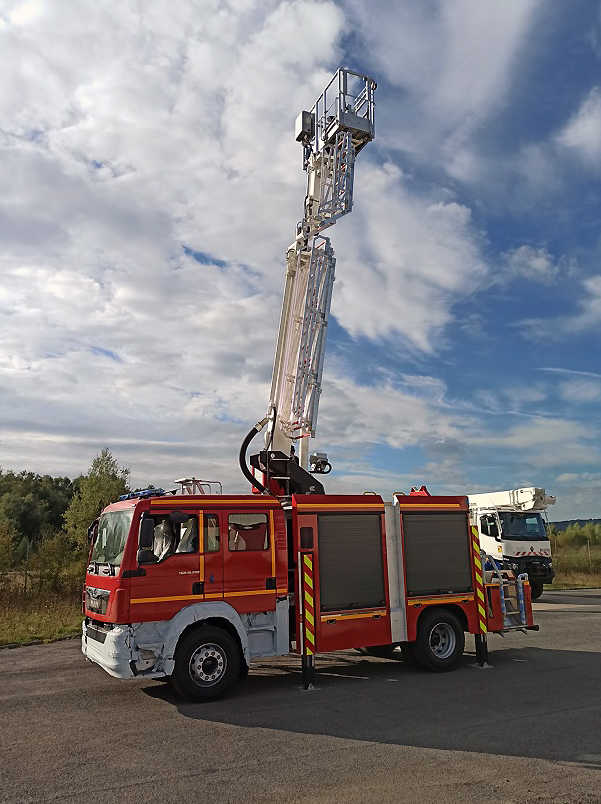 Share !
Performances :
Working Height: 18.50m
Rescue Height: 16.50m
Max. Outreach: 11.50m
Rescue Cage Load: 270kg
Possible types of vehicles :
Minimum G.V.W.: 19 Tons
Installation on lower tonnages, please contact us
Specifications :
Boom Geometry 3+2 with telescopic jib
V-HD Type Outrigger in Body Width
Slope / Tipping Operation 7°
Continuous Rotation 360 °
No Tail Swing Turret
Telescopic Water Way
Rescue Cage 1.50×0.75×1.10m
2 Access to Rescue Cage
Rescue Cage Rotation 2 x 90°
Monitor 2000LPM + water curtain
Multi Pressure Pump 4000 / 400
Hydrostatic Driving HYDRODRIVE
Water Tank 1000L
CCS3 Monitoring System
Bodywork in EGI-KLUBB Group Alu Profiles
6 Compartments Volume 7.8m3
Options – Minimum G.V.W 18T :
Strecher with 2-point Bearing
Breathing air Line
Thermic and color camera
IR obstacle recognition
Electrical line detection
Flowmeter
Hydraulic tools quick coupling in rescue cage
Options – G.V.W >18T :
Water pump: 4000 L/min
Water / Foam tank: 2000 L
CAFS – Compressed air Foam System
Around the pump foam system
Rescue Ladder
For more platform options, please contact us before ordering
Other request could be done and will be studied by EGI-KLUBB Group Design Office