HYDRAULIC AERIAL WATER TOWER 200 ATW TRIEXT
This hydraulic mobile aerial vehicle is able to hold a crew of up to 6 people. It's a perfect solution for industrial firefighting with its pump proportioning high pressure water or foam. 3 water/foam delivery points are located on each side of the mobile aerial vehicle.
The 200 ATW TRIEXT model has an impressive storage capacity with 4 side lockers with roller shutters and automatic lighting. Up to 4 suction lines can be stored in the aluminium bodywork of the vehicle.
This model has been designed to cope with any kind of industrial emergencies and interventions.
You want more information about our aerial vehicles for firefighting ?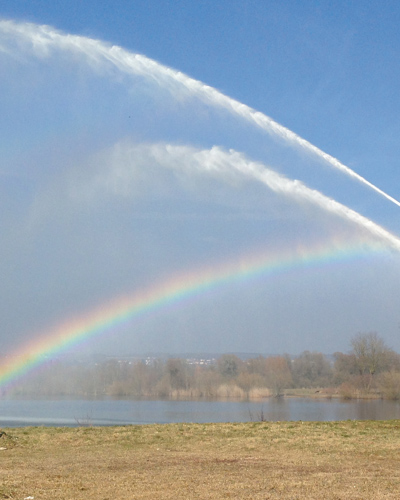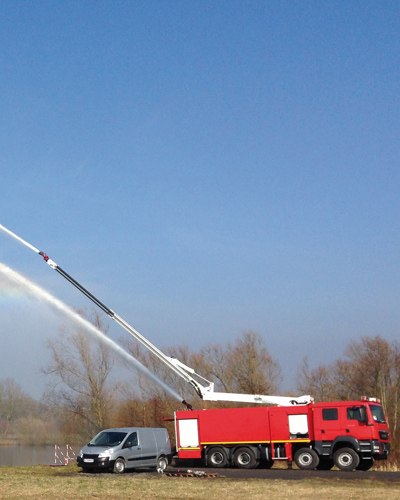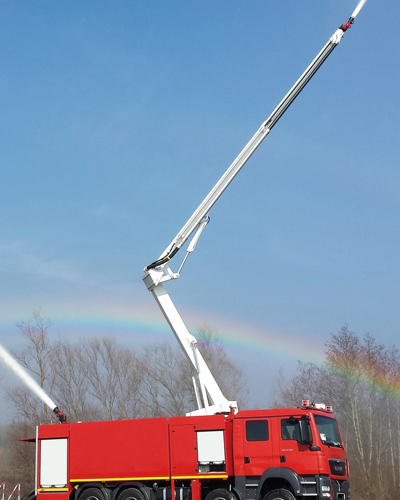 Share !
Vehicle Dimensions :
Overall length: 10 300m (double cabin)
Overall width: 2 500m
Overall length: 3 500m
Performances :
Water tower : 20.00m
Single stage pump: 10 000L/min @ 10 bars
Around the pump" foam proportioning system GRP
Tank (glass reinforced polyester) water: 6 000L ; foam: 5 000L
Powder: 500Kg
(Expelling agent : Nitrogen)
Possible types of vehicles :
Minimum G.V.W.: 41 Tons
Installation on lower tonnages, please contact us
Equipments :
6 Persons crew cab
Vertical outriggers
Remote control
1 water / foam / powder combined monitor on the boom (W= 6 000L/min ; P= 10Kg/sec)
1 water / foam roof monitor (6 000L/min)
4 Side lockers with roller shutters and automatic lightning
Storage for 4 suction lines
Rear water hose reel: 30m
Lateral powder hose reel: 30m
3 water/foam delivery point on each side of the vehicle
Roof ladder storage
Aluminum Bodywork
For more platform options, please contact us before ordering
Other request could be done and will be studied by EGI-KLUBB Group Design Office