37.80m Aerial Platform Insulated E38P
For live line hot sticks and bare hands operations up to 500kV
Our Hydraulic Insulating Access Platforms takes advantage of unique EGI Type II foam filled technology: epoxyde-resin reinforced by glass fiber tube filled by high density polyurethane foam (closed particles) for live working. Our E38P insulating Access Platform is Fully Complying with IEC 61 057 International Standard:
 Its 5 section-main boom with 4 telescopic sections includes steel attachments in S 460-Q
Box-shaped sections are in HSLE steel type S690-Q
Non-Insulating bucket in order to provide full protection in Rated Voltage up to 500 kV
…
The working basket includes full safe inside conductive cover for equipotentiality. It is made of tubular aluminium with non-slip floor and is Rated Maximum Load of 500 kg for 2 men and Live Line tools. The system includes Load Control device to check overloading of the basket. The rotation of the bucket is 50°/- 50° by hydraulic cylinder powered by insulating oil circuit.
The E38P provides the best electric protection for live working.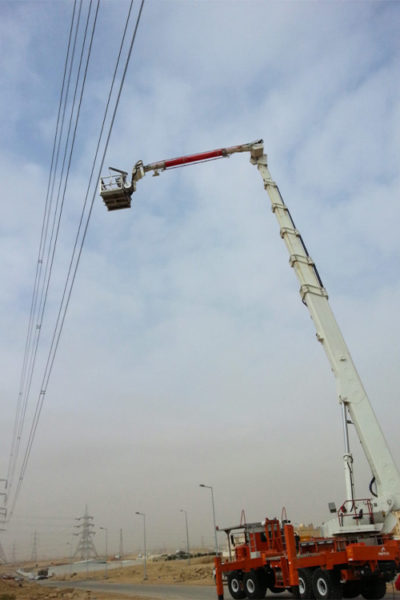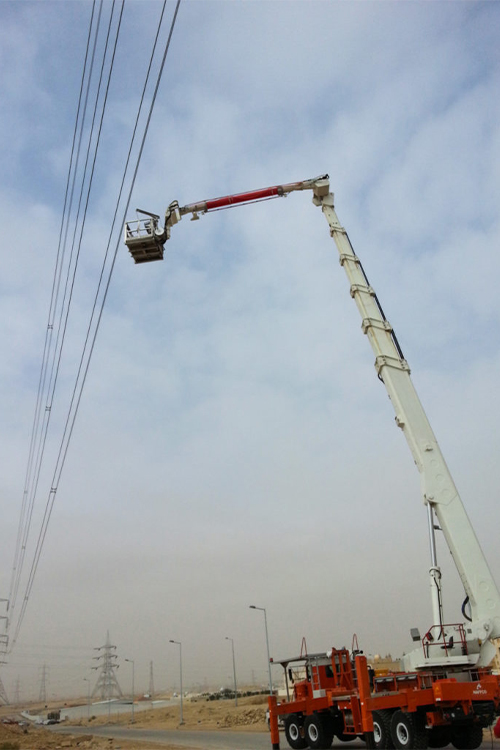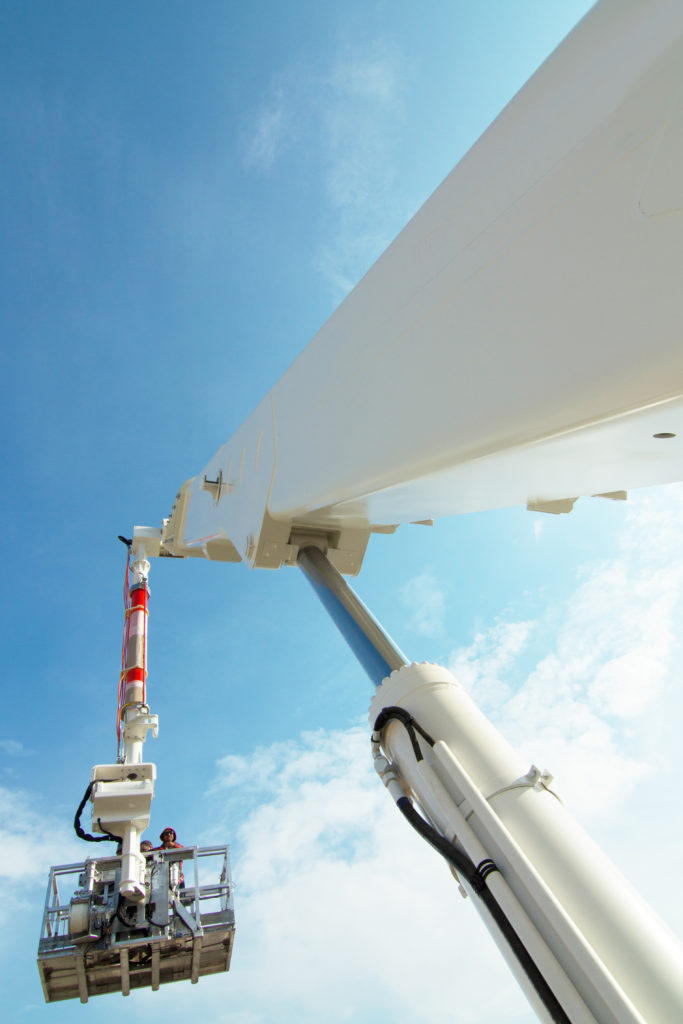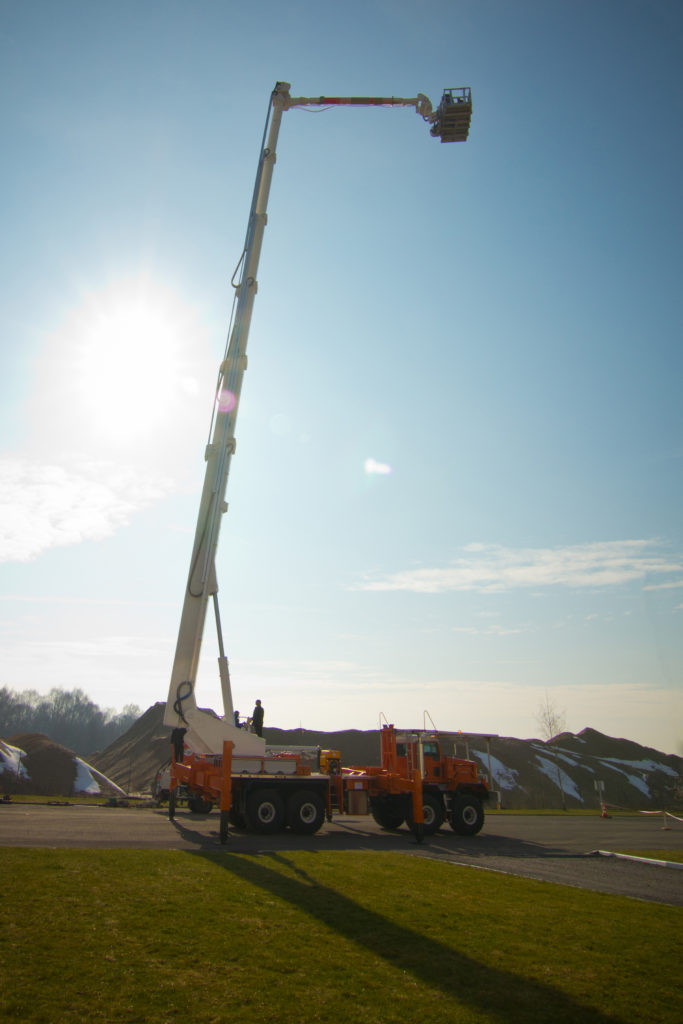 Share !
| | |
| --- | --- |
| Type : | E38P |
| Minimum G.V.W : | 26 Tons |
| Overall Length : | 10 750  mm |
| Overall Width : | 2 550 mm |
| Overall Heigt : | 4 100 mm |
Features :
Boom geometry  4+1
Basket rotation   2×50°
Fiber optic command and Can-Bus network
CEM tested @ 3000 A/m
Connecters for hydraulic tools
IEC 1057 Full compliance
Performances :

Working height :  37.80m
Outreach : 17.00m
Nominal weight in basket : 500 kg
Max jib lifting capacity : 200 kg
Rotation 360°
Max. rated voltage (phase-phase) 500 kV