67m Aerial Platform Insulated E67P
IEC – E67P Hydraulic Aerial
Pl
atform
Hydraulic Aerial Platform Rated voltage 500kV (phase-phase) high voltage networks
EGI unique Technology and Design combine to provide the World's Best Hydraulic Aerial Platforms for Live Working with ultimate Bare Hand Method at 500 kV EHV Transmission Lines. Fully Complying with IEC 61 057 International Standard, this machine beat a world record being the IEC 61057 compliant hightest platfom with 67M working height.
Heavy Duty Design with Telescopic + Full (180°) Articulated Geometry offers enhanced Working Diagram and Reduced Flexibility at Full 500 kg Load complying to IEC 61057 Mechanical Tests.
Built-In Live Working Accessories provide high capability for all types of live-line maintenance jobs.
All operations are carried out respecting IEC 61057 Requirements & Live Working Safety Methods because we care about your life.
EGI KLUBB Group – E67P from KLUBB Group on Vimeo.
Pour des raisons de confidentialité Vimeo a besoin de votre autorisation pour charger. Pour plus de détails, veuillez consulter nos
Privacy Policy
.
J'accepte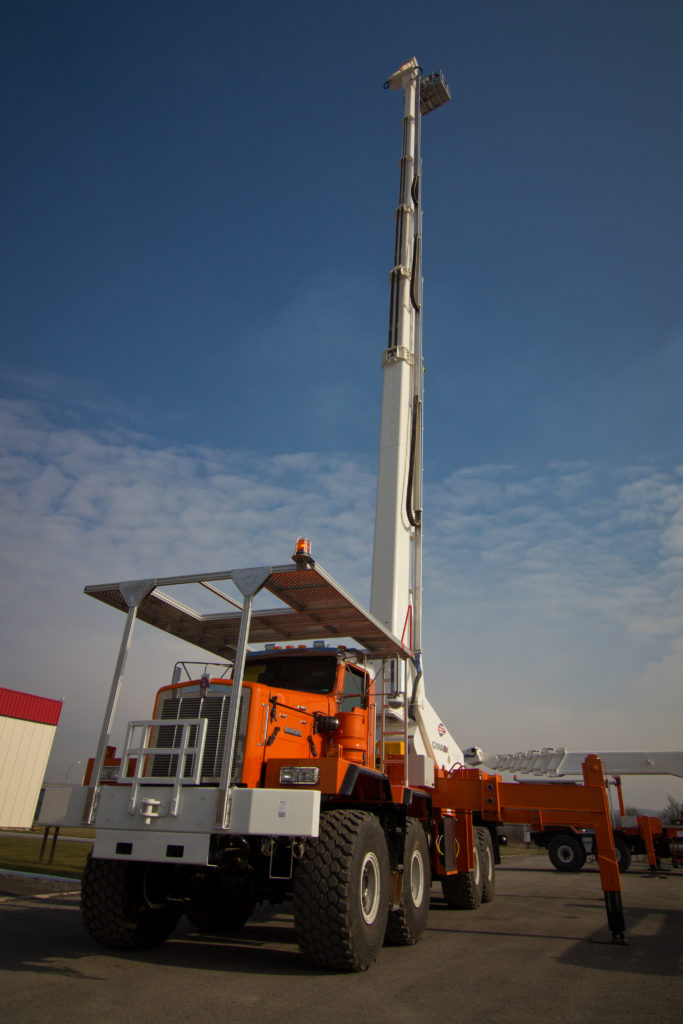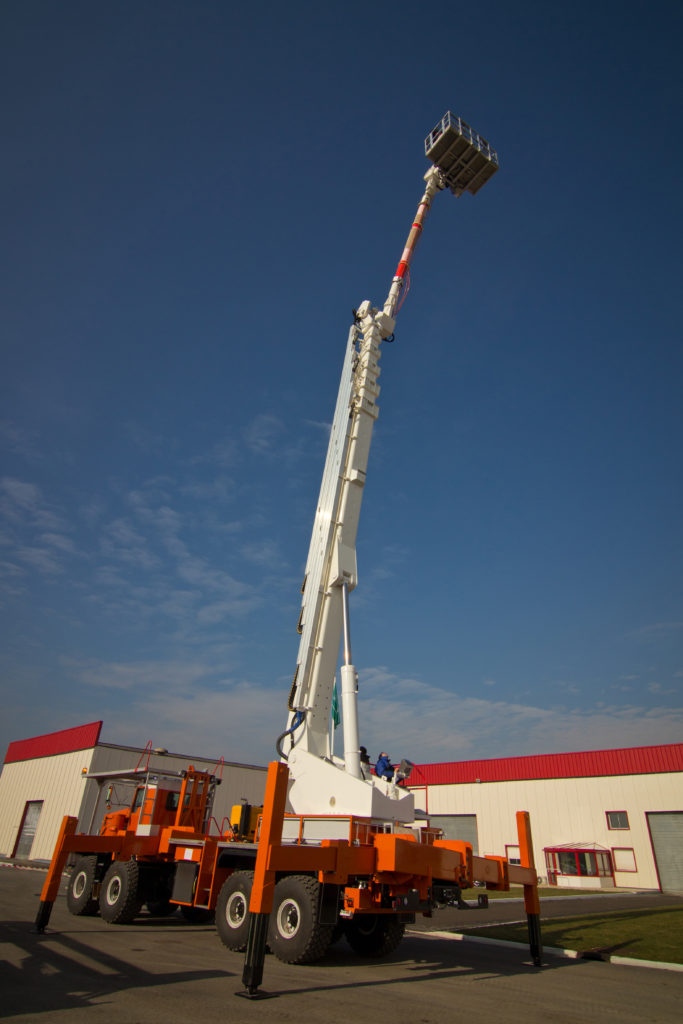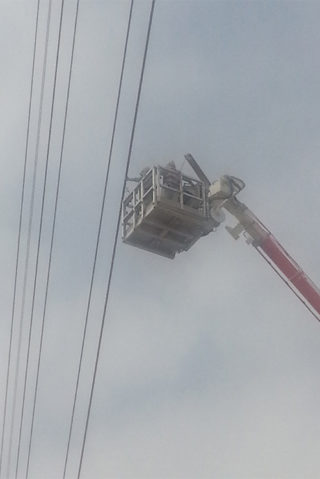 Share !
| | |
| --- | --- |
| Type : | E67P |
| Minimum G.V.W : | 50 Tons |
| Overall Length : | 13 600  mm |
| Overall Width : | 3 000 mm |
| Overall Heigt : | 4 850 mm |
Features :
Boom geometry  6+1
Basket rotation  2×50°
Fiber optic command and Can-Bus network
CEM tested @ 3000 A/m
Connecters for hydraulic tools
IEC 1057 Full compliance
Performances :

Working height  66,80 m
Outreach  23,50 m
Nominal weight in basket 500 kg
Max jib lifting capacity 200 kg
Rotation  360°
Max. rated voltage (phase-phase) 500 kV