Military ambulance on Mercedes Unimog
Fully equipped military ambulance mounted on Mercedes Unimog specially developed to handle extreme torsion of the Unimog chassis and to allow interventions in any area.
This transformation include a shelter with medical furniture and medical equipment such as anatomic stretcher, oxygen supply system, medical fridge, water faucet and many more.
The driver cabin is equipped with blue beacons, siren, speaker system and intercom allowing to communicate with the rear shelter.
Chassis comes with a toolbox, 2 jerry cans and 2 fire extinguishers.
Military ambulance
Fully equipped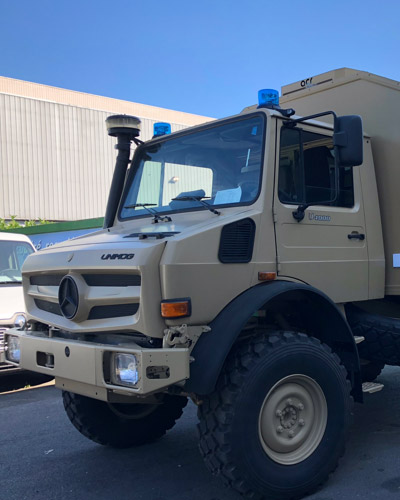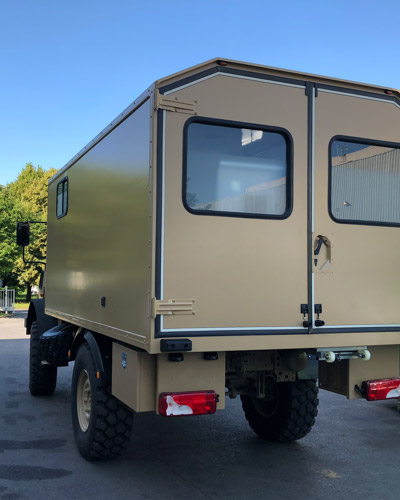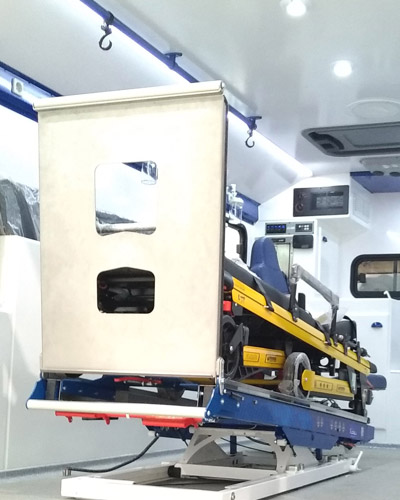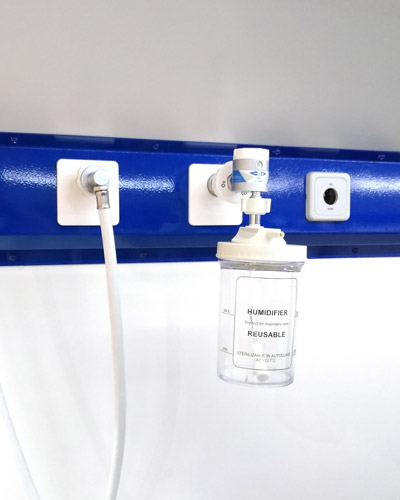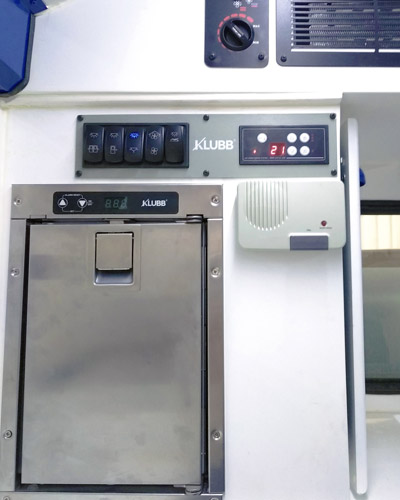 Insulated rear shelter with antislip resin floor and steel reinforcements in the corner
Complete set of medical furnitures, inox water faucet and 7l medical fridge
12V and 220V power outlets
Full oxygen supply system
Roof lights with powerful white light or low blue light
Anatomic stretcher with loading ramp

Foldable bench for 2 han barrows

Rotative and foldable seats

2 ways heater system (electric or mounted on the truck cooling system

Roofglass and air extractor

Rear and lateral doors with foldable ladders

Equiped chassis with toolbox, jerry cans et fire extinguishers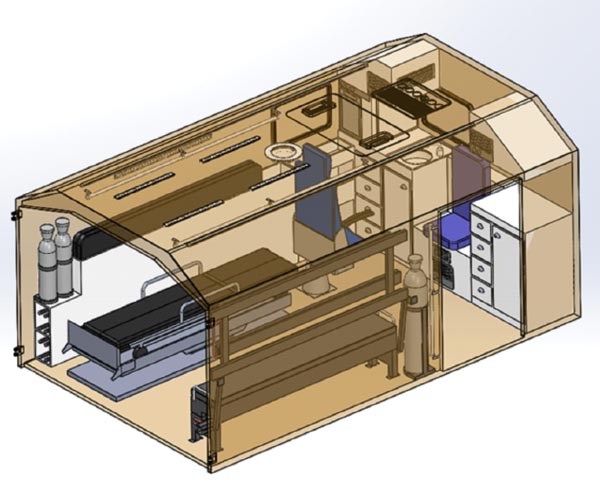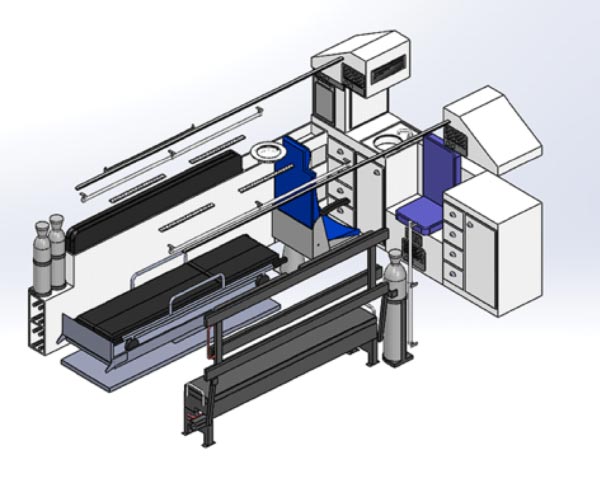 For more platform options, please contact us before ordering
Other request could be done and will be studied by EGI-KLUBB Group Design Office