Workshop with crane on Mercedes Zetros
Made on purpose to work for maintenance on oil rigs, this mobile workshop is mounted with a heavy duty crane with 2 stabilizers allowing to reach and lift heavy parts at a 13m height and 9.8m outreach. Its 1 ton hoist will easily get machines and heavy parts in the rear cellule where the fully equipped workshop will allow any kind of interventions.  Also, internal and external plugs (220 and 380V) will easily powers all the tools.
Developed on Mercedes Zetros, this mobile workshop will make possible to work on the hardest to reach places.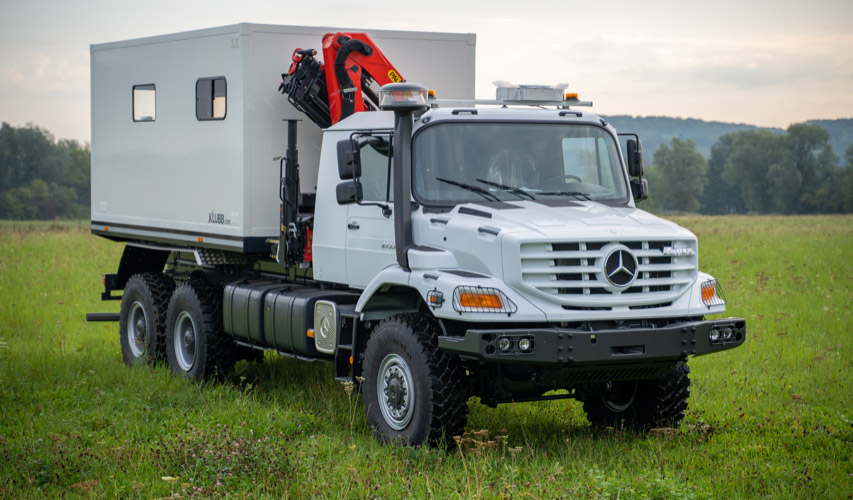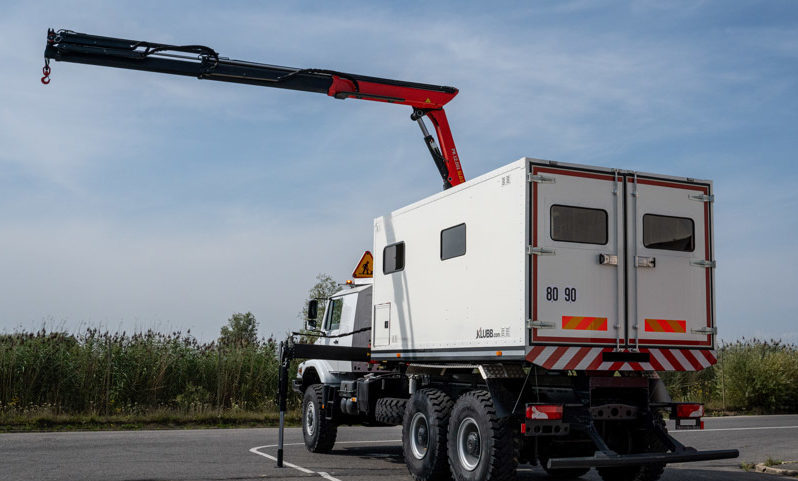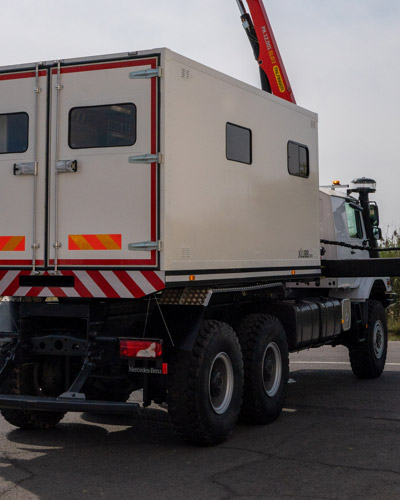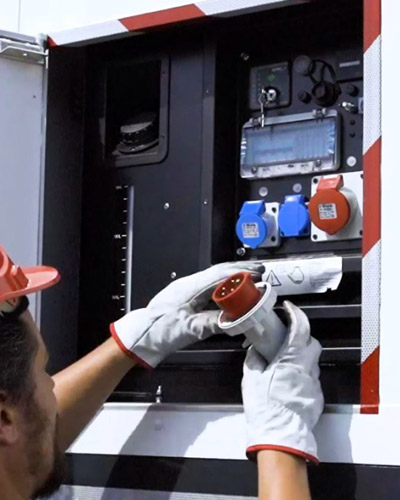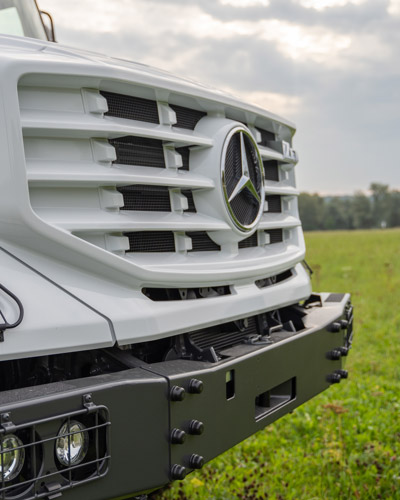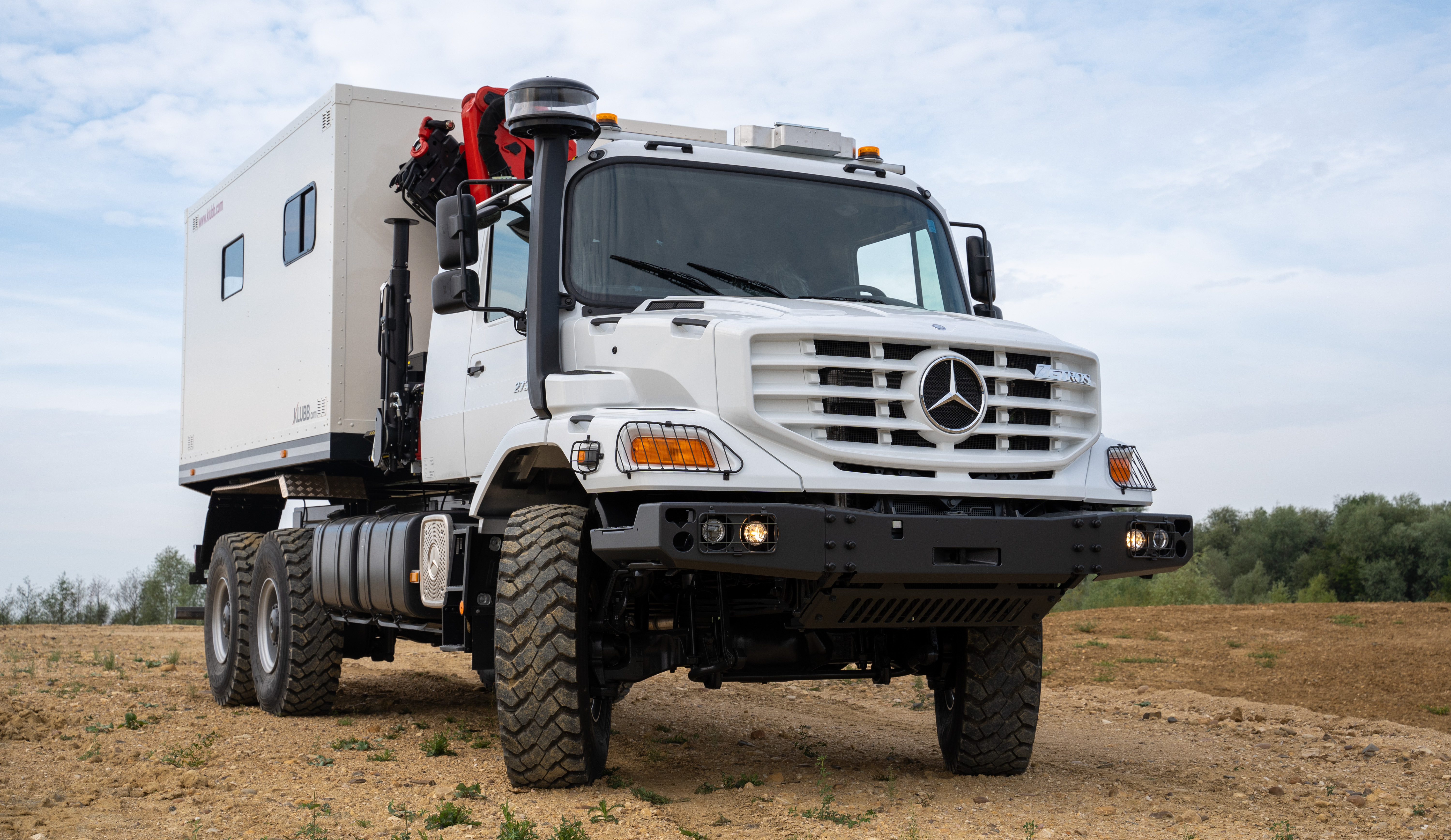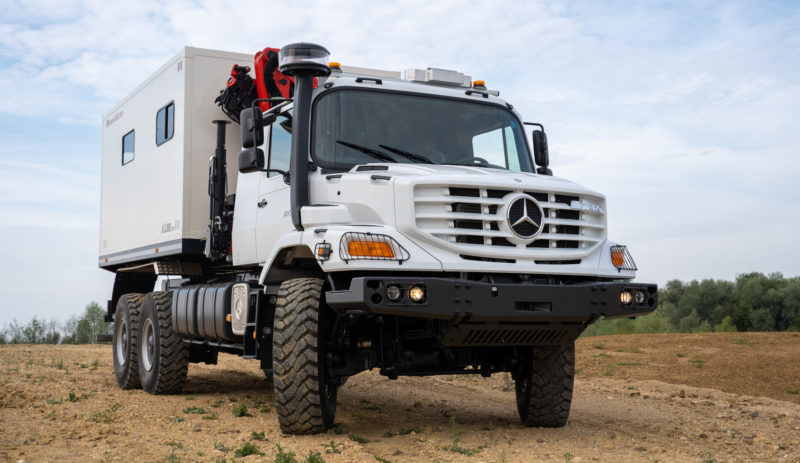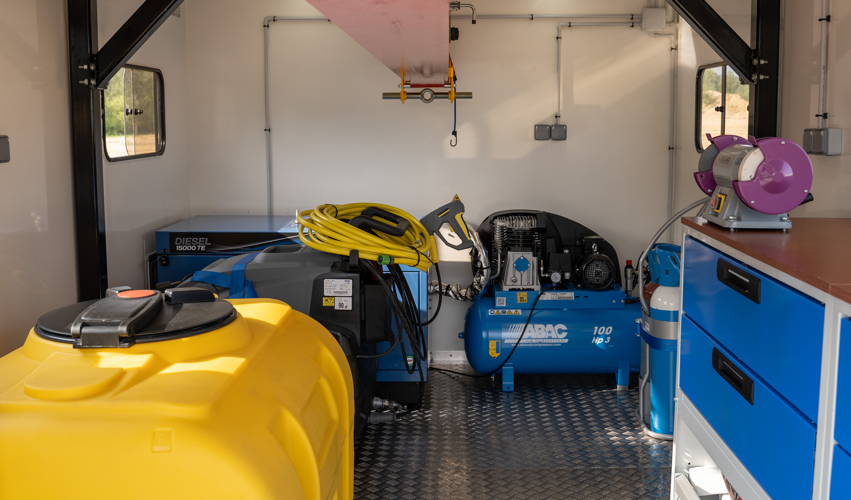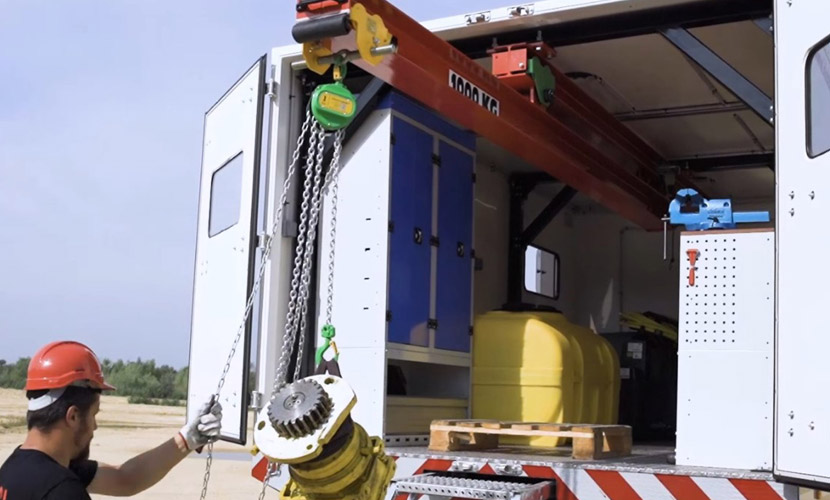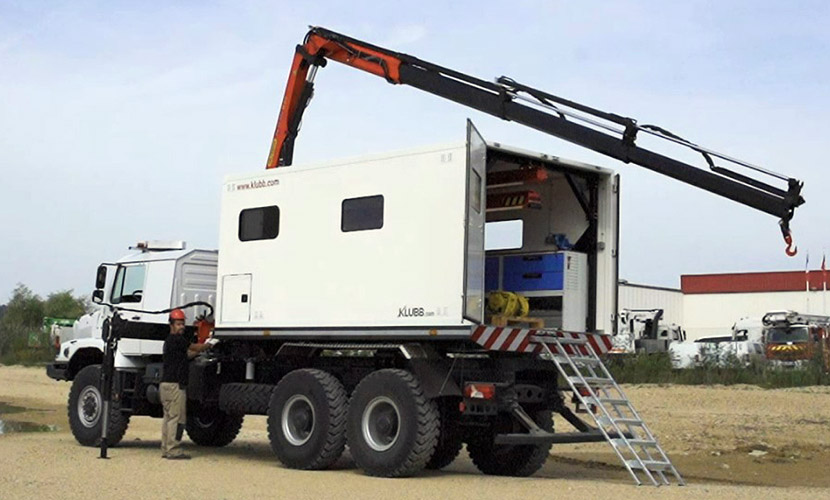 Grue stabilisée 6/8 tonnes hauteur 13m, déport 9,8m
Heavy duty 6/8 tons crane with 2 outriggers. Height : 13m. Outreach : 9,8m
Workshop shelter with antislip metallic floor, Twin rear doors with 270° opening, strong locking system and foldable ladder
Fully equiped workshop with steel furnitures (working bench, cupborads, shelves and lockers)
Air compressor
1 ton sliding roof crane extendable up to 1,5m
Water tank with high pressure washer
220V and 380V electric power outlets available inside and ouside the shelter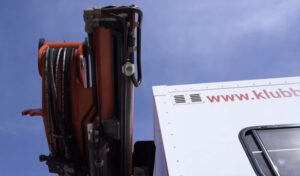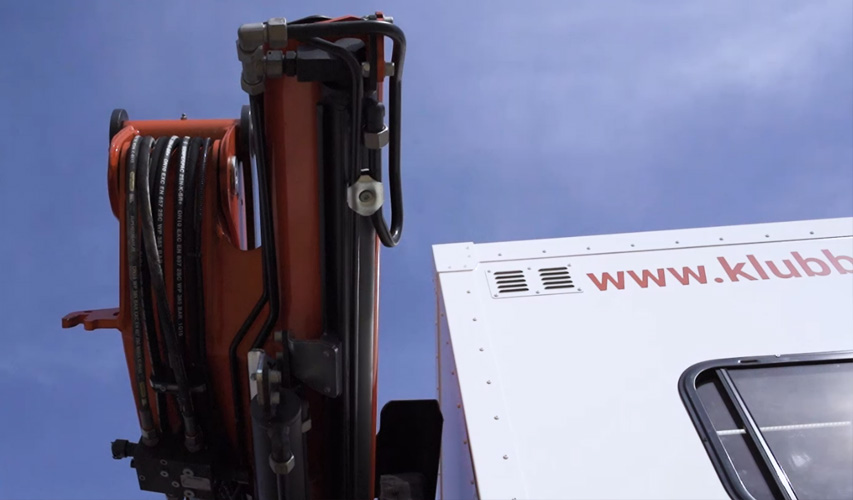 For more platform options, please contact us before ordering
Other request could be done and will be studied by EGI-KLUBB Group Design Office