Discover the fire-fighting lifts of EGI!
As already announced EGI – KLUBB Group is currently represented at the National Congress of Firefighters for fire-fighting lifts in Vannes.
On 13,50 m² of indoor and outdoor space 350 exhibitor are showing their aerial fire-fighting lifts mounted on trucks and equipment. Also, suppliers of fire and rescue services, security companies and specialists are taking part! EGI uses the trade show as a place of exchange and meetings with customers, clients and other enterprises of the branch.  As well as taking the opportunity to discuss with former and young firefighters and administrative officers about the current needs concerning firefighting lift's and rescuing platforms.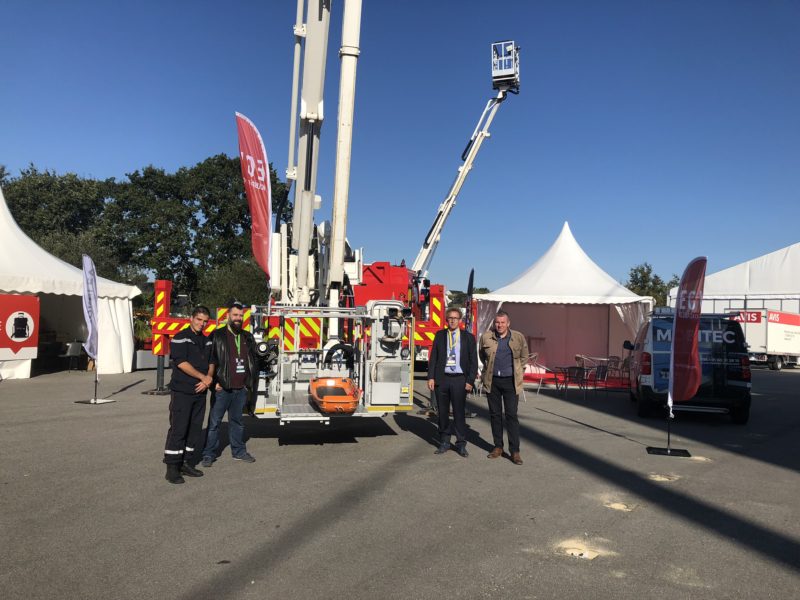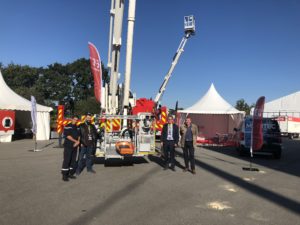 Due to the world fire statistic from 2017, France is the country with the second most calls for fire-fighting and rescuing operations per 1000 inhabitants, after the United States. In Morbihan, the part of France where the Congress takes place, there are nearly 44,000 operations per year! They are executed by 4135 agents with the help of 1027 vehicles. As a result, it is very important to continually improve the capabilities! EGI – KLUBB Group always keeps up with the demands and produces fitting rescuing and fire-fighting lifts.
Today, you still have the chance to meet this innovative company and see the 330 TBI fire-fighting lift in action! We are looking forward to welcoming you at our stand 0-A1!