The aerial platform manufacturer EGI-KLUBB GROUP, COMPANY OF THE YEAR 2019!
We are proud to announce that the aerial platform manufacturer EGI, which joined the Group last year, has just been rewarded for its exceptional turnaround and recognized company of the year 2019 by the newspaper l'Union.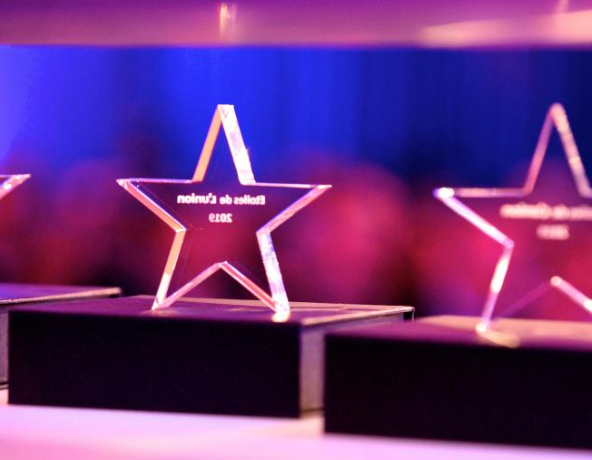 The evening "Étoiles de L'union" assembled 300 people in the vault Castelnau in Reims at the 24th of October.
The evening began with a round table. Afterwoods, Jérôme Fourquet hold a French political scientist mentioned the great potential of the ecology to help the nation growing back together. Finally the awards were handed over to the  winning companies.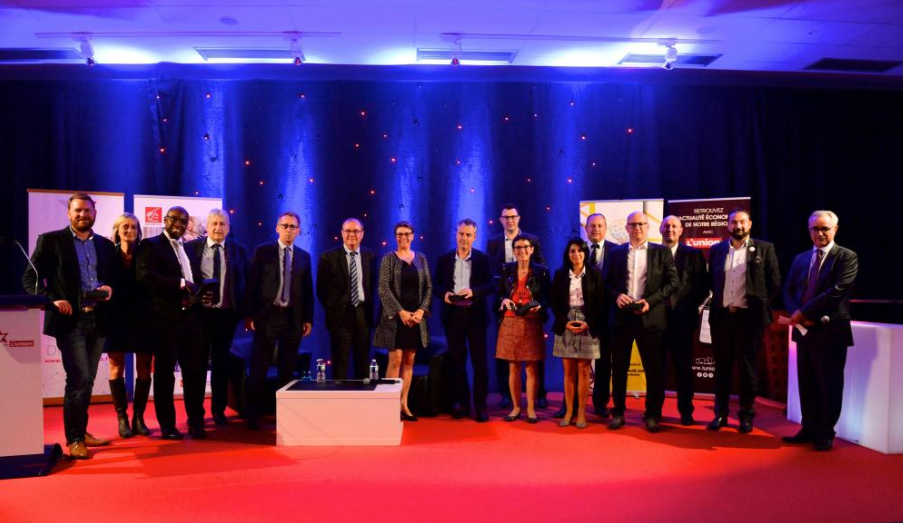 Didier Camus, the Manager of EGI-KLUBB Group, accepted the price solemnly. Camus stressed the development of the company since it became a substitute of the KLUBB Group. From 36 employees potentially laid off in 2018, the company now risen to 60.
EGI was acquired by Klubb Group in the summer of 2018. This company was in the process of being bankrupted despite its recognized know-how in the manufacture of high-voltage insulated platforms and firefighting platforms. The company EGI Klubb Group continues to produce its flagship products as well as the platforms on trucks of the Group. On a site of 13 000m2 covered and 7ha of land, this factory is in full expansion, with a production very oriented towards the export.
Congratulations to the team for its fantastic work and thank you to all the customers who keep supporting us! We are looking forward to join at this achievement in the next years!