Discover how the fire-fighting Aerial Platform Meteor 330 TBI helped to defeat the fire in Longjumeau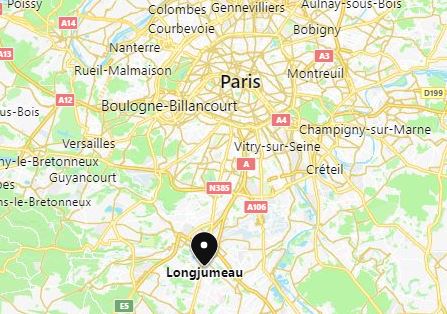 Last year, on the 1st of June, the premises of a repair and assistance company caught fire. The depots of the enterprise is situated in Longjumeau (Essonne) which is in the South of Paris. In total 20,000 m² of storage space went up in smoke and the incident was visible tens of kilometers away. Also, the origin of the incident is unknown.
The blaze began at around 6.30, in the depots of Dépannage 3J, where dozens of damaged vehicles were stored. The company is indeed specialised in the repair and towing of light and heavy vehicles.
70 firefighters and several fire-fighting vehicles mobilised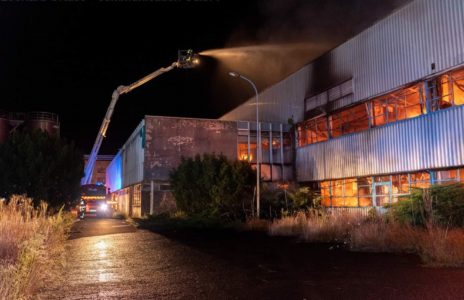 Many firefighting powers from Essonne, but also from neighboring departments such as Paris, Yvelines and Seine-et-Marne, were dispatched as reinforcements to fight against the flames.
Also, the fire-fighting Aerial Platform Meteor 330 TBI was playing a leading role.
The Meteor 330 TBI fire-fighting Aerial Platform Meteor 330 TBI shows several advantages, besides the great working height of 33m and the outreach of 23m.
Firstly, the maximal flow of 4000l/min helped the fire-fighters to nip the flames in the bud!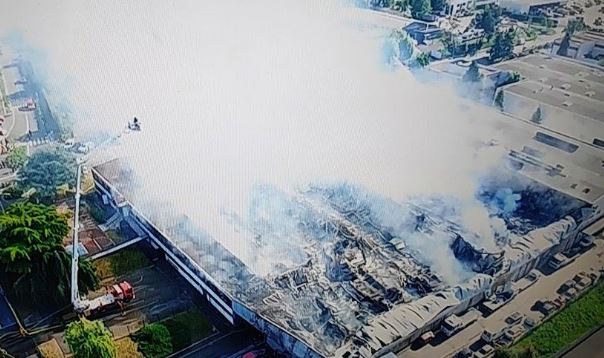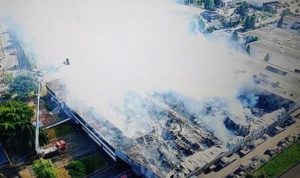 Secondly, the main hydraulic telescopic arm is made of four sections. Therefore the fire-fighting aerial platform could be controlled with flexibility to get into every position as fast as possible. Every second counts while fighting the flames!
Moreover, the fire-fighting vehicle has been designed with a total rotation of 360°. The basket of the platform is mounted on a truck supplying a great rotation of 2 x 45°.
Due to these factors the fire-fighters could react spontaneously and extremely fast during the operation.
The flexibility of this fire-fighting aerial platform safes valuable time!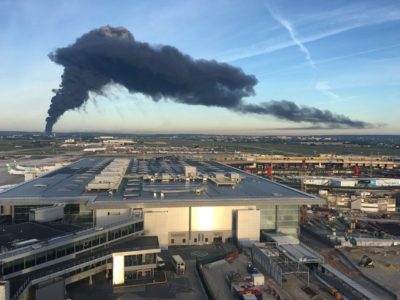 black smoke, visible tens of kilometers around, did surprise many Ile-de-France residents. The black smoke, visible from Orly airport, did create vision issues for the Captain of one of the planes.
At around 9:30am the fire fighters had managed to tackle the fire which left no casualties and resulted in no evacuation. The plume of
As the origin of the fire was not clear, an investigation was entrusted to the Palaiseau police station to determine the reason for such a blaze.
On Twitter, the national police expressed their sympathy for the disaster-stricken company, stressing that 3J was helping it with certain interventions.
EGI-KLUBB Group congratulates the fire-fighting departments for their outstanding work!
If you also want to benefit from the advantages of this great aerial boom lift for firefighting in your department contact us. The Meteor 330TBI is will be a great addition to your fleet! We are pleased to provide you all information about the specification and more options at any time, just contact us!
EGI is a branch of Klubb Group. For more information, check-out our website : www.klubb.com