Become EGI-KLUBB Group's dealer!
EGI-KLUBB Group, French aerial platform manufacturer, are always looking for new partners and distributors.
Especially in this difficult time, we are sure that we need to grow together instead of competing. Even with social distancing rules, modern technologies help us to keep in touch.
Now is the time to build up strong connections. As many events are cancelled or postponed until next year, we are focused on creating a good base with new partners. As a result, EGI-KLUBB
Our partners can count on us and our knowledge!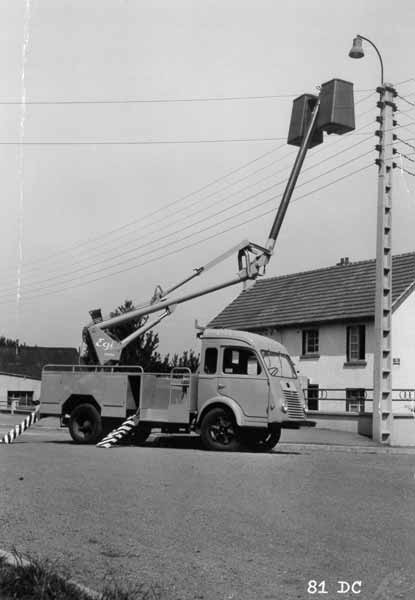 Firstly, EGI-KLUBB Group's origin traces back to the 1940's. We started as an electrical contracting company and only ten years later, the French enterprise built its first aerial platform with insulated boom. Today, the 50 engineers employed at EGI, benefit from more than 70 years of experience and collaborative knowledge. You can be a part of this as representatives in your country!
Secondly, we are focused on two different departments: On the one hand equipment and vehicles for fire-fighting, Live Line Working aerial platforms and Insulated washers. We offer one of the most extensive ranges of Insulated Hydraulic Aerial Platforms and firefighting platforms.
Our range of aerial work platforms for fire-fighting interventions comes with working heights from 19m to 54m. Mounted on different trucks, they are made to manage many municipal fire-fighting as industrial fire-fighting.
Of course, the truck-mounted lifts cover all classes of EN standards as well as our insulated products.
Providing working heights of 30m to 67m, our insulated aerial work lifts mounted on trucks are the perfect supports for working on high voltage lines. The series of insulated aerial platforms supply you live working with ultimate bare hand method at 500 kV EHV transmission lines. Furthermore, we launched a new range of insulated Live-Line work platforms mounted on vans! They are made for distributions up to 46kV.
Lastly, our insulated washing equipment is the most efficient, economic and unique on the market. They cover working heights from 30m to 68m.
All insulated products are tested in our independent laboratory which is situated along with the production in the Ardennes, France. Our modern plant facility counts 12,000 sqm.
We have big plans – to achieve them we need you
EGI have sold more than 6,000 units in over 50 countries around the world and we are working on expanding our success going forward!
However, this is only possible with competent partners. To provide vehicle-mounts for all over the world, we are reliant on the experience of our dealers. As every country has different demands and carries different challenges, we are glad to work with professionals with which we can grow globally.
If you are convinced that our companies are following the same goals and your company can provide the same high standards, we will be glad to hear from you!
Don't hesitate to contact us!
L e t' s  g r o w  t o g e t h e r !