We are proud to be entrusted with manufacturing and maintaining the new 33m aerial platforms ordered by the Fire and Rescue Services of the 2 biggest counties in the Paris area. These counties (Seine et Marne and Yvelines) have around 110 fire stations which manage more than 200,000 operations per year.
This 3 years deal illustrates the confidence the fire brigades of the Paris area have in the French Group's know-how.
After analysing the different responses, they concluded that Klubb Group's METEOR 33 model would be the best solution for rescue and firefighting interventions in these counties, which include both dense urban areas and rural areas.
The rescue height of the areial platform is 33m and its basket has a capacity of 500 kg, allowing the evacuation of a stretcher. The platform has been designed to facilitate the rescue of disabled or injured people in complete safety.
It offers an outreach of 25m. Its crossing capacity is very high, in particular thanks to the telescopic jib, giving access to buildings from the opposite side, which is often essential in cities.
This platform is equipped to intervene in any type of fire with motorized cannon, rescue gangway, specific lighting, water curtain protection, etc.
In addition to the technical features of the machines, the Fire and Rescue Services representatives also valued the Group's very efficient maintenance and repair network.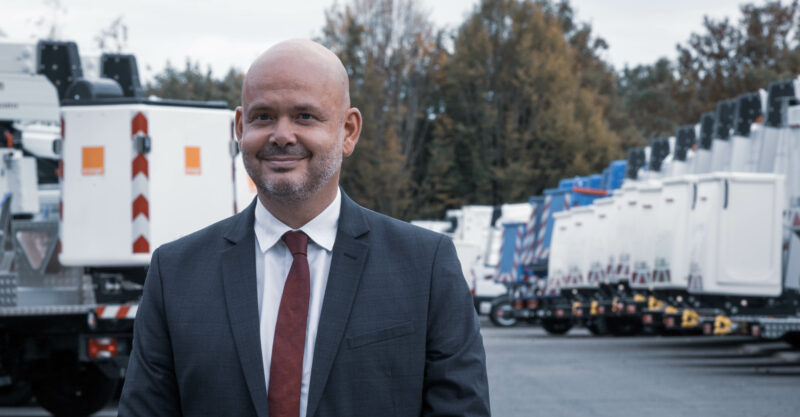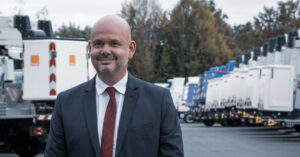 « We are proud to have won this prestigious contract and we thank our new clients for the confidence they have placed in us. This new success confirms the positioning of Klubb Group as a key player in the Aerial Platform market for firefighting services. " declares Julien Bourrellis, president of Klubb Group.
In 20 years, KLUBB Group has become the French leader in aerial platforms for firefighting in Europe through internal growth and a few acquisitions, in particular that of COMILEV's intangible assets in 2016 and that of EGI in 2018. KLUBB Group continues to market the Comilev products through EGI. During these years the company has been able to gain the trust of  fire brigades in various countries like Autralia, Canada or Kenya.