Focus on EGI-KLUBB Group's insulator washing equipment!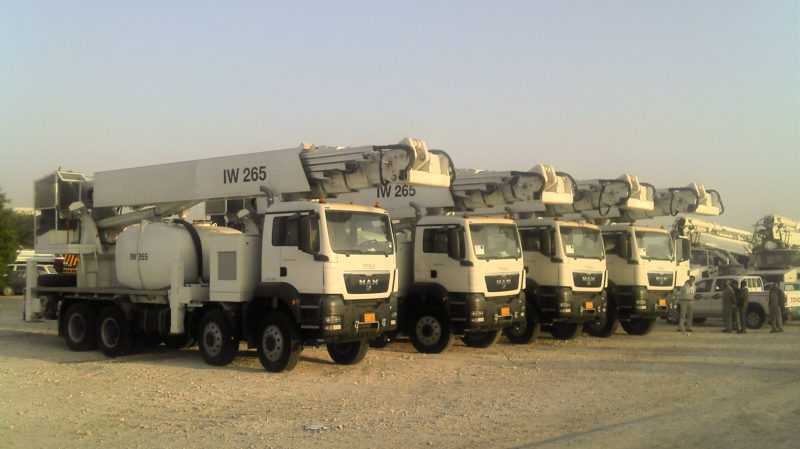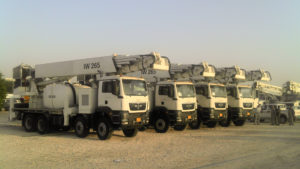 As EGI-KLUBB Group's know-how is recognized all over the world for insulated equipment, our insulator washing equipment is meeting with increasing popularity. In general, the range is aimed at productivity and efficiency.
Our IW series includes three types of booms with washing equipment and provides vehicles with working heights up to 68m! While washing, our unique technology CPSE (Constant Pressure Separate Engine) provides the security of the user. Furthermore, that doesn't stay the only advantage and reason to choose an EGI-KLUBB Group product…

Firstly, out insulator washing equipment is appropriate for difficult areas.
Therefore, the platforms and equipment are built on robust vehicles. Also, high voltage lines situated in rough circumstances like for example deserts, needs to be cleaned more often than others. Due to the conditions they get dirty fast. For example, the IW 265 is used in Qatar, Chile and in the middle east to cleanse high voltage lines up to 500kV!
Secondly, you can use normal tap water to fill the water tank.
There is no need for deminalised water. As a result, you save money and valuable time!
All our models of insulated washing equipment, the IW 232, 244 and 265, are carrying a water tank capacity of upto 8000 l/min.
Thirdly, thanks to the steady and controlled output pressure, dogged stain can easily be removed. The pressure counting up to 90 bar is furthermore easy to monitor.
So, EGI-KLUBB Group's insulator washing equipment is a great way to keep up the safety of and around high voltage lines. All because, bear in mind, there is a danger of life!
However, the insulator washers are easy to control. Due to a camera which is installed on the very top of the insulator washing arm, the user of the equipment can follow every movement of the equipment. But also, with help of the live-transfer of the happenings up in the air, still dirty sections even as well as damages can be detected!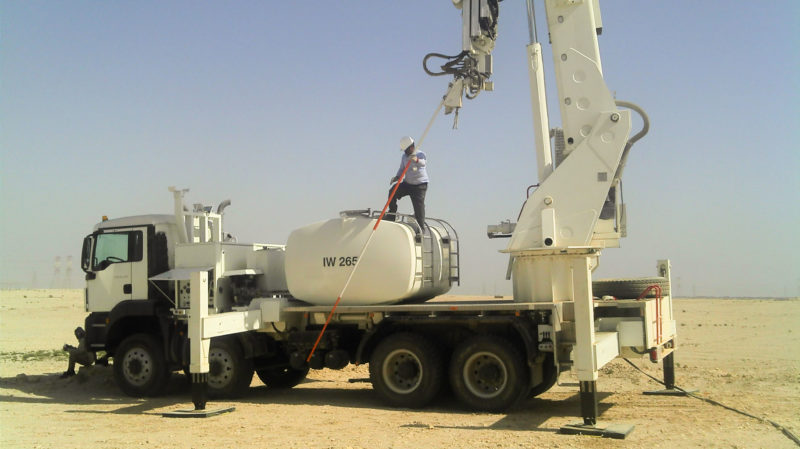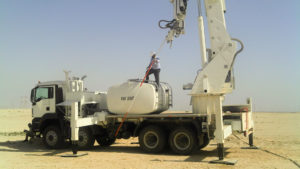 All of our washer brim over rated voltages of at least 500kV (phase-phase). All equipment are using telescopic and articulated booms from 18m to 68m working height.
If you need to get up higher, we can recommend the IW 244 with a height of 44m. This machine has also an outreach of 17m. Even greater heights, as the model is providing a height of more than 60m, is our IW 265.
To get more information, don't hesitate to contact us!
We are pleased to help you out!
And, of course, keep clean!