Discover an impression of an aerial platform fire truck in action!
Last week during the night of Tuesday, the 7th July, the fire-fighters intervened in the town of Melun to fight a violent apartment fire with a huge amount of released smoke.
Due to that we want you to discover the aerial fire truck BE33M which was used against the fire. It's a good example of the capabilities of the machines that can provide EGI-Klubb Group as we took the best of each product to design our new range. Because as known, KLUBB Group acquired the intangible assets of the fire-fighting aerial platform manufacturer COMILEV in 2018.
COMILEV's aerial platform fire truck BEA33M shows several advantages, besides the great working height of 33m.
Firstly, the maximal flow of 4000l/min provided by the aerial fire-fighting platform, helps the fire-fighters to nip the flames in the bud!
Secondly, the main hydraulic telescopic arm is made of four sections. This is why the fire-fighting platform can be controlled with flexibility to get into every position as fast as possible. Because every second counts while fighting the flames!
Also, the four outriggers support the machine, even in difficult ground, to fullfill the work as fast and as easy as possible. The movement of the outriggers can be controlled both on the right side on the back of the vehicle and on the left side. All in all, nine different positions of stabilization are possible and the outriggers can be used separately. Due to that advantage, the vehicle can operate in different circumstances!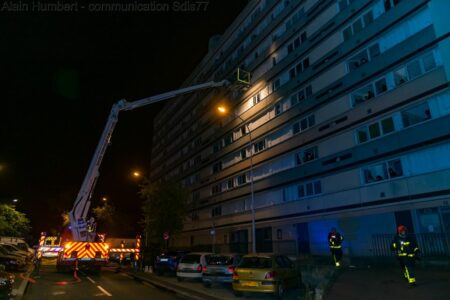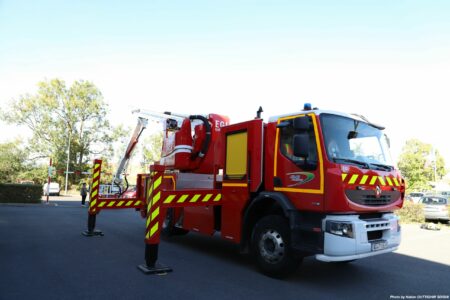 Luckily, the fire-fighters were able to overcome the disaster and moreover, the fire did not claim any victims. However, it required the rehousing of ten people by the city services.
A great thank you to the fire-fighters for their tireless effort. But also, all the best for the inhabitants who just lost their home.
In case that you are still looking for a fitting aerial platform fire truck, don't hesitate to contact us. Our Export team will be glad to present you the best of breed aerial work platforms for fire-fighting!
COMILEV always supported with technology, while fire-fighters brought their knowledge. EGI-KLUBB Group kept up with this guiding idea.