Aerial Platform Fire Truck
In order to improve the daily routine of firefighters and rescue teams, we produce a wide and specific range of aerial work platforms. Mounted on fire fighting trucks, EGI's hydraulic boom lifts are made to help you manage as much municipal firefighting as industrial firefighting.
Our hydraulic platform fire fighting are adaptable to difficult ground conditions and complex building layouts in urban areas thanks to their unrivaled combination of technologies.
Due to a unique system – the X+H2 – we can provide you with a 9 degree slope stabilization of your vehicle. No matter what the position the firefighting lift is in (front side, rear side or combined). You will  be sure to save precious time during your interventions. Our telescopic articulated boom lift for firefighting trucks allows a working heights from 20 metres plus. Their design allows reduced risk of mispositioning when approaching the scene and behind the obstacle too. To get more safety and effectiveness during rescue operations EGI aerial platforms can be added to the Apollo Rescue Cage. What are the advantages ?
Enlarged surface for 5 fully equipped firefighters.
Enlarged surface with front, side and rear multi openings, all secured by safety sensors.
Computer controlled obstacle protection upon approach
Improving and facilitating your daily work is our goal. The EGI's hydraulic platform fire engines offer ergonomic functionality and man-machine interfacing. Based on 3 different full colors LCD displays at all 3 control Stations. Finally EGI's aerial platform range covers all classes of EN Standard and offers in any class the most compact product on the market. "Compactivity" is due to its unique Straight & Telescopic Articulated Boom, side-mounted. All vehicles provide the shortest overall length and most reduced turning radius.
BubblyVeroKlubb
2020-04-13T10:42:59+02:00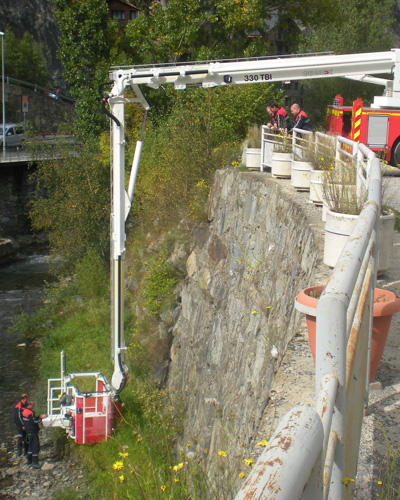 33m Fire Aerial Platform METEOR 330 TBI M « [...]
BubblyVeroKlubb
2020-04-13T10:47:14+02:00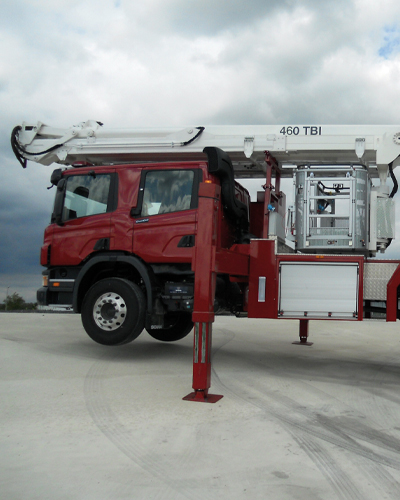 46m Fire Aerial Platform METEOR 460 TBI M / [...]
BubblyVeroKlubb
2020-04-13T10:56:23+02:00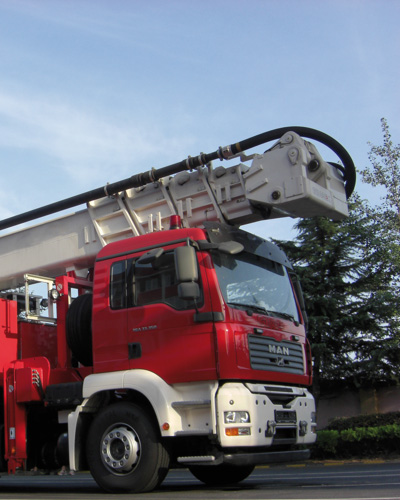 54m Fire Aerial Platform METEOR 540 TBI / OS [...]
BubblyVeroKlubb
2021-10-25T15:41:02+02:00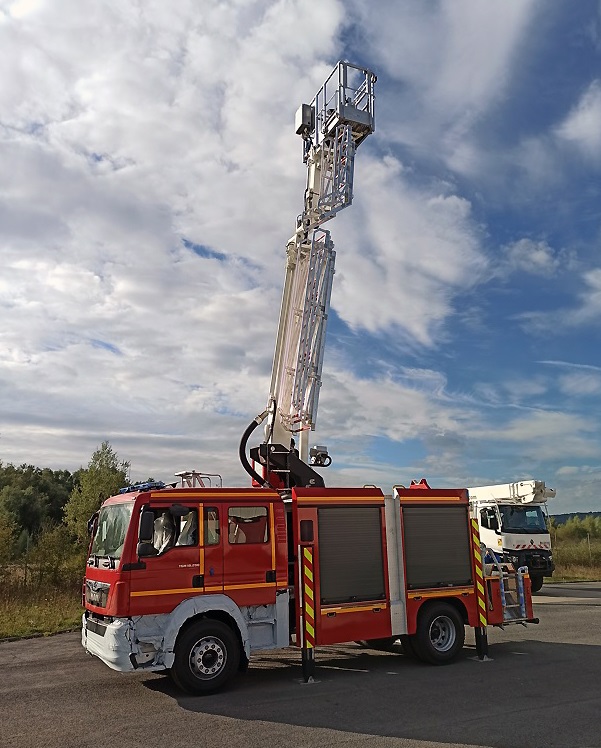 19m Fire Aerial Platform M180 TPI / WM EN [...]
BubblyVeroKlubb
2019-12-19T10:52:34+01:00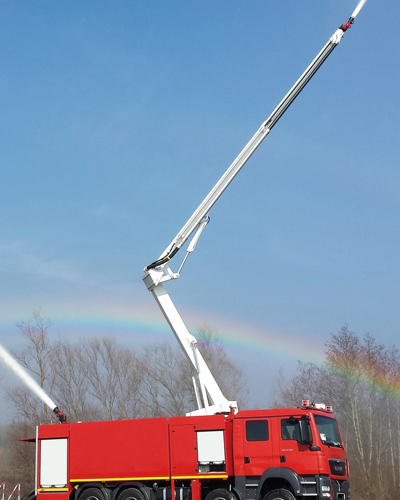 HYDRAULIC AERIAL WATER TOWER 200 ATW TRIEXT This hydraulic [...]